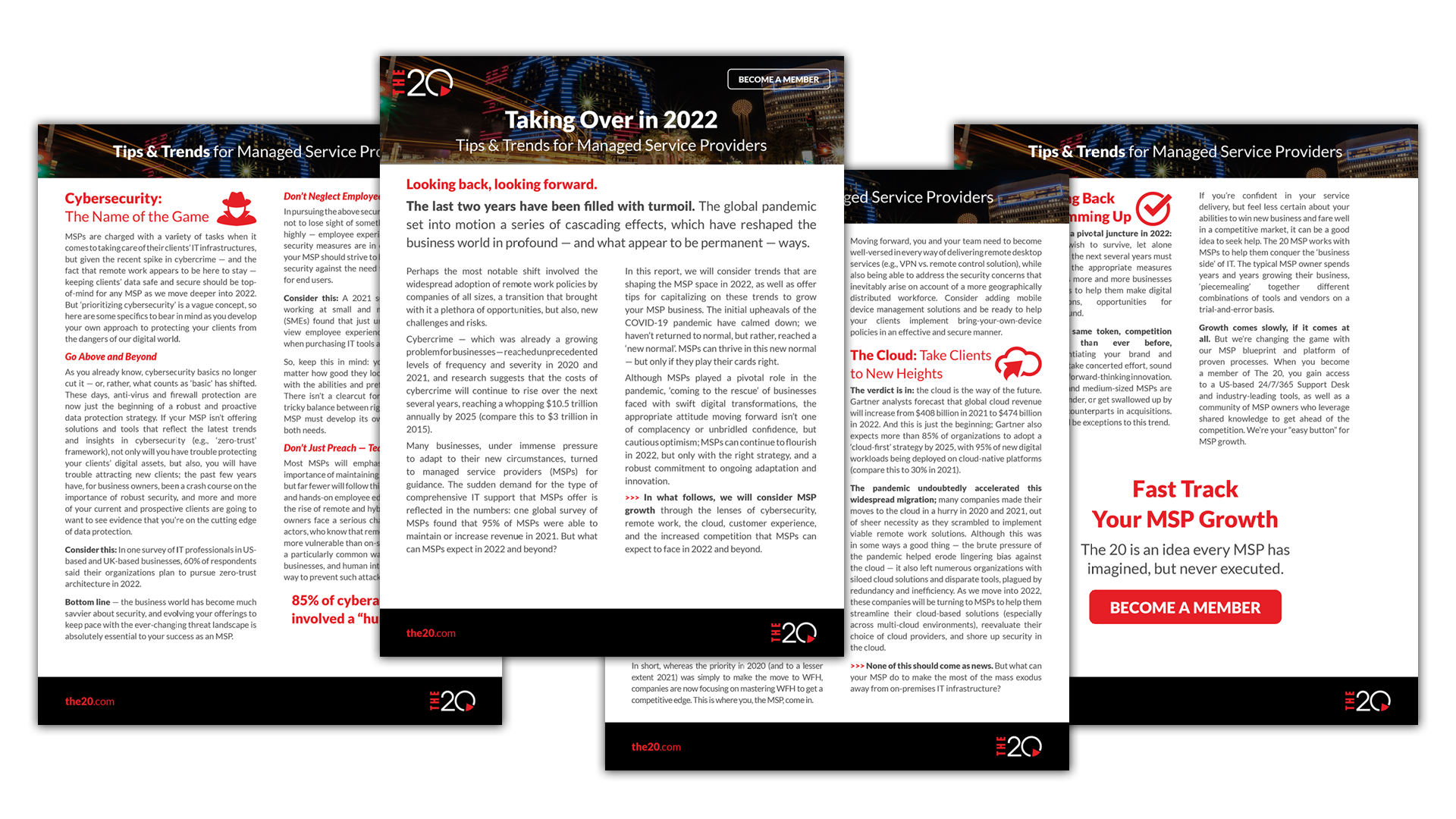 Running an MSP doesn't have to be this hard.
Join The 20 today and future-proof your MSP business. And in the meantime, check out the Taking Over in 2023: Tips & Trends for Managed Service Providers. It's time to get unstuck and grow your top-line revenue and profitability by 3-10x.
Here's to new growth!
Fill Out The Form Below To Download PDF